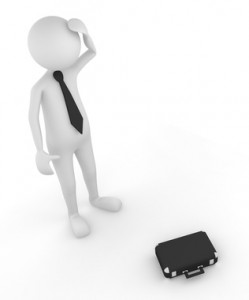 In the March 31, 2011 opinion Gatson v. Billings, 2011 Ark. 125, the Arkansas Supreme Court held that a summons stating it is from an individual rather than from the State of Arkansas is invalid.
Appellant Mizell Gatson brought a negligence suit against appellee Freddie Billings. The suit stemmed from a 2004 vehicle accident.
Billings answered the complaint and then filed a motion to dismiss asserting insufficient process. The summons stated it was from "MIZELL GATSON TO DEFENDANT" rather than from "STATE OF ARKANSAS TO DEFENDANT."
The circuit court dismissed Gatson's lawsuit without prejudice. The supreme court affirmed the dismissal.
The supreme court noted that in Arkansas a summons is required to strictly comply with the requirements of Rule 4(b) of the Arkansas Rules of Civil Procedure.
Rule 4(b) states:
(b) Form. The summons shall be styled in the name of the court and shall be dated and signed by the clerk; be under the seal of the court; contain the names of the parties; be directed to the defendant; state the name and address of the plaintiff's attorney, if any, otherwise the address of the plaintiff; and the time within which these rules require the defendant to appear, file a pleading, and defend and shall notify him that in case of his failure to do so, judgment by default may be entered against him for the relief demanded in the complaint.
The court also held that implied in the requirements of Rule 4(b) is the following provision of article 7, section 49 of the Arkansas Constitution:
All writs and other judicial process, shall run in the name of the State of Arkansas, bear test and be signed by the clerks of the respective courts from which they issue.
(Bold added.)
The court held that the plain language of section 49 requires a summons to be issued in the name of the State of Arkansas. Thus the court stated:
We hold that Gatson had no authority under our constitution to direct the summons to Billings, because that authority lies only with the State of Arkansas. Article 7, section 49 of the Arkansas Constitution makes that perfectly clear.
Since Gatson's summons was defective, dismissal was required.
An interesting question not addressed in the opinion is whether Gatson is permitted to refile his lawsuit.
As noted in this post, the Arkansas Supreme Court in Orr v. Hudson, 2010 Ark. 484, held (applying the rule from Servewell Plumbing, LLC v. Summit Contractors, Inc., 362 Ark. 598, 210 S.W.3d 101 (2005)) that when a plaintiff appeals a dismissal even though he or she had the opportunity to plead further (i.e., by filing a new lawsuit), an affirmance of that dismissal means that the dismissal is with prejudice.
Since Gatson appealed his dismissal rather than refiling his case, and the dismissal was affirmed, I would think that, under the Servewell rule, he is now barred from refiling his suit.