2011 Proposed Revised Redaction Rules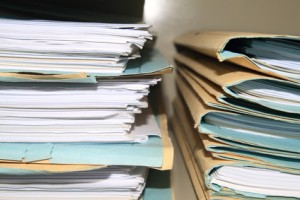 On June 2, 2011, the Arkansas Supreme Court issued proposed revisions to the confidentiality rules governing parties in Arkansas state courts (2011 Ark. 251).
The proposed changes revise Administrative Order 19 ("Order 19″) and add a new Rule 5.1 to the Arkansas Rules of Civil Procedure.
Among the proposed revisions are a broader list of presumably confidential information items as well as new procedures for handling requests for sealing of records.
Revised List of Presumptively Confidential Information
This is the proposed revised list of presumptively confidential items (new items are italicized):
Social security or taxpayer-identification numbers;
A person's birth date;
The name of a person known to be a minor;
Account numbers of specific assets, liabilities, accounts, credit cards, and personal identification numbers (PINS);
All home and business addresses of petitioners who request anonymity when seeking a domestic order of protection pursuant to Ark. Code Ann. § 9-15-202;
Information in adoption records pursuant to Ark. Code Ann. § 9-9-217;
Information in juvenile records pursuant to Ark. Code Ann. § 9-27-309; and
Information that has been expunged, sealed, or otherwise excluded from public access by court order or rule of court.
One noteworthy change is the inclusion on the list of birth dates, tax identification numbers, and names of minors.
Another change from the current version of Order 19 is that the list would no longer include the notes and materials of jurors, judges, and judicial staff.
New Rule 5.1 ("Redacting and Sealing Court Records")
Presently, the civil procedure rule requirements for following Order 19′s confidentiality rules are contained in Ark.R.Civ.P. 5(c)(2). Under the revisions, these provisions would be moved to (and expanded in) a new Rule 5.1.
Here are some of the changes in the proposed Rule 5.1 from current Rule 5(c)(2):
Only the last four digits of a social security number, taxpayer identification number, or financial account number should be in a court filing;
Only a birth year should be in a filing rather than a complete birth date;
Only the initials of minors, rather than the full name, should be in a filing;
Procedural steps are detailed regarding how and when to request a document or item be filed under seal;
A request to filing under seal (as opposed to simply redacting) must include a legal argument in support (i.e., agreement by the parties is not sufficient).
The proposals also include similar revisions to the Arkansas Rules of the Supreme Court and Court of Appeals.
The time for submitting comments to the supreme court expired on August 1. I would estimate that a decision regarding the proposed changes will be out by early this fall.
Arkansas Judiciary link (pdf).
[Revised: 2011-08-23]