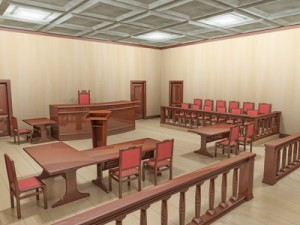 Case: Padilla v. Archer, 2011 Ark.App. 746, decided on December 7, 2011.
The defendant physician brought this appeal from an unfavorable jury verdict. The plaintiff is a former patient claiming medical negligence.
One of the defendant's arguments was that the trial court improperly permitted the jury to view a plaintiff's expert deposition during deliberations. The expert was a physician who treated the plaintiff after the alleged negligence.
During deliberations, the jury requested to see the expert's deposition transcript. The trial court denied the request because the transcript was not an exhibit. The court said the jurors should rely on their memories and notes regarding the expert's testimony, but if desired, they could view the video deposition again. The jury chose to see the deposition again.
Defense counsel objected arguing that the replaying would give undue emphasis on that testimony. He also argued that the requirement of Ark. Code Ann. § 16-64-115 that there first be a "disagreement" among the jurors had not been met. (Section 16-64-115 states: "After the jury has retired for deliberation, if there is a disagreement between them as to any part of the testimony or if they desire to be informed as to any point of law arising in the case, they may request the officer to conduct them into court, where the information required shall be given in the presence of, or after notice to, the parties or their counsel." [Bold added.])
The court of appeals disagreed. It held that permitting the second deposition viewing was not an abuse of discretion. The appellate court stated that when a jury requests to see certain evidence again, it is "a clear sign that the evidence sought is important to the deliberative process." In such a situation, the trial court should permit the evidence to be viewed again, and it is permissible for the trial court to infer the existence of the required "disagreement."