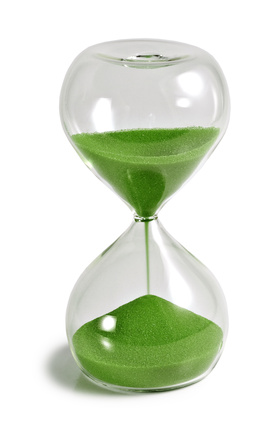 Failure to comply with appellate filing deadlines will almost guarantee a dismissal on appeal. Here is a case in point.
In Reimer v. Ragsdale, 2011 Ark. App. 81, decided on February 2, 2011, appellant David Reimer brought suit against appellees Sandra and Eldon Ragsdale because of alleged defects in a house he bought from them.
Here are the key dates:
November 5, 2009 – circuit court granted the Ragsdales' motion to dismiss.
November 18, 2009 – Reimer filed a motion for relief from the judgment per Rule 60 of the Arkansas Rules of Civil Procedure.
January 14, 2010 – the Rule 60 motion was denied.
February 11, 2010 – Reimer filed a notice of appeal.
The Arkansas Court of Appeals dismissed the appeal as untimely.
Rule 4(a) of the Arkansas Rules of Appellate Procedure-Civil, provides that an appeal must be filed within 30 days of the order or judgment appealed from.
There is an exception in Rule 4(b) for certain postjudgment motions filed within 10 days. But Rule 4(b) has this limitation:
However, if the circuit court neither grants nor denies the motion within thirty (30) days of its filing, the motion shall be deemed denied by operation of law as of the thirtieth day, and the notice of appeal shall be filed within thirty (30) days from that date.
Ark. R. App. Pro.-Civ 4(b) (bold added).
(Rule 4(c) has another exception that only applies in election cases.)
The timing of Reimer's Rule 60 motion was fine. Even though it was filed 13 calendar days after the dismissal, Ark. R. Civ. P. 6(a) (which excludes weekends and holidays for time periods under 14 days) is applied in determining whether the 10-day requirement is met. (See Whitmer v. Sullivent, 373 Ark. 327, 284 S.W.3d 6 (2008).) Excluding weekend days, he met the 10-day requirement.
The problem is that it took more than 30 days for the court to rule on his (November 18, 2009) motion. Thus, for appealability purposes (under Ark. R. App. Pro.-Civ 4(b)), the motion was deemed denied on December 18, 2009.
That started the 30-day appeal clock. To be timely, a notice of appeal had to be filed by January 17, 2010. February 11 was too late.
Without a timely notice of appeal, Arkansas appellate courts have no jurisdiction. The appeal was dismissed.