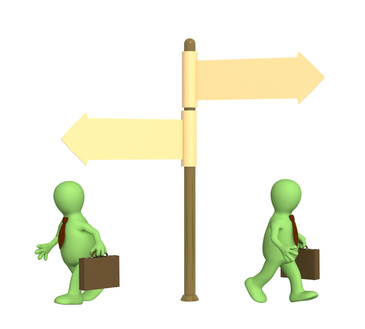 In the December 9, 2010 opinion Orr v. Hudson, 2010 Ark. 484, the Arkansas Supreme Court held that when a plaintiff appeals a dismissal when he or she had the opportunity to plead further (i.e., by filing a new lawsuit), an affirmance of the dismissal means that the dismissal is with prejudice.
Appellant Tasha Orr, individually and as an estate representative, brought a medical negligence and wrongful death suit in Lee County Circuit Court against two doctors, Appellee Stephen Hudson, M.D., and Appellee Timothy Calicott, M.D. Per Rule 12(b)(3) of the Arkansas Rules of Civil Procedure, the Lee County Circuit Court granted the doctors' motion to dismiss the complaint due to improper venue. Orr appealed, and the dismissal was affirmed.
Orr then filed her complaint in Faulkner County Circuit Court. The circuit court granted the doctors' motion to dismiss that complaint on the basis that Orr had waived her right to plead further when she appealed the first dismissal and there was an affirmance. In Orr v. Calicott, 2009 Ark.App. 857, the Arkansas Court of Appeals disagreed, affirming the circuit court in part and reversing and remanding in part.
The Arkansas Supreme Court affirmed the Faulkner County Circuit Court dismissal order and vacated the decision of the court of appeals. Primarily in reliance on Servewell Plumbing, LLC v. Summit Contractors, Inc., 362 Ark. 598, 210 S.W.3d 101 (2005), the supreme court held that the Faulkner County Circuit Court's dismissal was correct. The Servewell court had stated in this regard:
Arkansas law is well settled that, when a plaintiff elects to appeal rather than plead further where both options are available, then the option to plead further is waived in the event of affirmance by the appellate court.
(Bold added.)
Servewell, 362 Ark. at 613, 210 S.W.3d at 112-13.
In applying the Servewell rule to Orr's case, the supreme court held:
Here, Orr filed a lawsuit, which was dismissed without prejudice for lack of venue. Accordingly, pursuant to Servewell, she had the election to either plead further or to appeal that decision. See also Hollingsworth v. First Nat'l Bank & Trust Co., 311 Ark. 637, 846 S.W.2d 176 (1993). Orr chose to appeal rather than to plead further, and the court of appeals affirmed the dismissal in Orr I; because that court affirmed, the dismissal was rendered with prejudice. See, e.g., Cotten v. Fooks, 346 Ark. 130, 55 S.W.3d 290 (2001).
Justice Wills dissented in part from the majority's decision. In her dissent, she argues that Arkansas case law, notwithstanding what she believes is dictum in the Servewell decision, does not support the view that an affirmed venue dismissal is automatically a dismissal with prejudice. She contends that the "rule barring further pleading after affirmance on appeal of a Rule 12(b)(6) dismissal should have no application to a determination that venue was improper."
So for now anyway, it appears that when a plaintiff suffers a Rule 12(b)(6) dismissal for failure to state a claim or a 12(b)(3) dismissal for improper venue, the dismissal will automatically become a dismissal with prejudice if there is an appeal and an affirmance.
A good argument could be made that the Servewell rule would also apply to a 12(b)(4) dismissal for insufficiency of process and a 12(b)(5) dismissal for insufficiency of service. Presumably, that will be addressed in later cases.