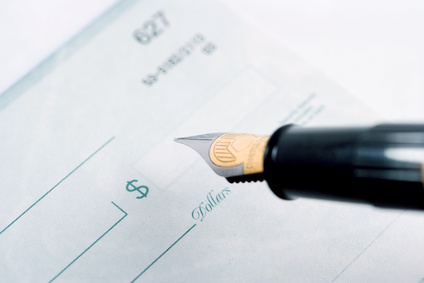 In Pope v. Overton, 2011 Ark. 11, issued January 20, 2011 (yesterday), the Arkansas Supreme Court held that Rule 68 does not apply to an unallocated joint offer of judgment by multiple defendants if the circuit court must speculate as to how the offer was to be divided by the defendants.
Appellants Ricky and Christine Pope brought suit against Appellees Michael Overton and Entergy Arkansas, Inc. asserting conversion and trespass causes of action because of power lines placed on the Popes' property without permission.
Prior to trial, Entergy and Overton made a joint offer of judgment to the Popes for $2,500.00. At trial, Entergy was granted a directed verdict. Overton stipulated to liability on conversion and was granted a directed verdict for damages of $566.86. The jury rejected the trespass claim.
After trial, Overton requested an award of costs pursuant to the earlier offer of judgment and Rule 68 of the Arkansas Rules of Civil Procedure. The circuit court granted the request.
The Arkansas Supreme Court reversed the award of costs.
Under Rule 68, a defending party is permitted to make an offer "to allow judgment to be taken against him for the money or property or to the effect specified in his offer, with costs then accrued." The adverse party then has 10 days in which to accept the offer. If it is not accepted and the adverse party eventually obtains a judgment that is not better than the offer, the offeror is entitled to his or her reasonable litigation expenses incurred after the offer was made.
In this case, the $2,500.00 offer of judgment was made jointly by Entergy and Overton. The judgment granted against Overton was for $566.86.
In determining whether there was an enforcable Rule 68 offer of judgment, the opinion reasoned as follows:
The Popes argue that Rule 68 does not support that sort of application, and we agree. While we have never specifically held such in Arkansas, federal courts have made that determination when interpreting their own Rule 68. See Harbor Motor Co., Inc. v. Arnell Chevrolet-Geo, Inc., 265 F.3d 638 (7th Cir. 2001) (in which the Seventh Circuit concluded there was no way to compare an unapportioned offer of judgment made jointly by two defendants with the judgment obtained against one of the defendants alone); Gavoni v. Dobbs House, Inc., 164 F.3d 1071 (7th Cir. 1999) (in which the Seventh Circuit determined that an unapportioned offer did not permit the plaintiffs to independently evaluate the offer and could not be compared to the judgment finally obtained); Johnston v. Penrod Drilling Co., 803 F.2d 867 (5th Cir. 1986) (in which the Fifth Circuit concluded that Rule 68 did not apply to an unapportioned joint offer from two defendants because the figure in the joint offer and the dollar judgment obtained only against one defendant were not comparable figures). We find these decisions persuasive, and we hold that Rule 68 does not apply to an unallocated joint offer as in the instant case.
(Bold added.)
Thus the Arkansas Supreme Court held that awarding Overton Rule 68 costs was improper because it "required the circuit court to speculate as to what amount Overton actually would have been responsible for out of the $2,500.00 offered and if that amount would have exceeded the final judgment obtained by the Popes."
An interesting question is whether an unallocated joint offer of judgment would ever be proper under Rule 68. For example, if there had been an award of costs for Entergy, one could argue that it would be valid since Entergy had no liability under the judgment and no speculation would be required to determine that the Popes' judgment was not more favorable than the offer.
But a potential problem in that scenario is determining whether the requirement that the offer be "bona fide" (in good faith) is met. (See e.g., Warr v. Williamson, 359 Ark. 234, 239-240, 195 S.W.3d 903, 907 (2004) (holding that a good faith offer must be large enough to compel the plaintiff to reassess his or her case.))
In that situation, would impermissible speculation be required for the circuit court to determine whether Entergy's share of the joint offer was enough to be considered as in good faith?