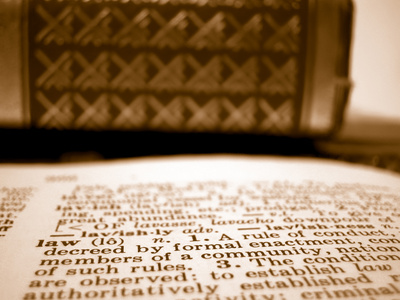 On June 2, the Arkansas Supreme Court released the 2011 changes to the Arkansas Rules of Civil Procedure (2011 Ark. 250).
The supreme court adopted most of the proposed rule changes that were announced back in March. They did not adopt the proposed new Service and Proof of Service forms.
The changes take effect on July 1, 2011. They include:
30-Day Answer Period for All Defendants in Circuit Court – Rule 12 will state that a defendant must file his or her answer to a complaint within 30 days. Currently, Arkansas defendants have 20 days to answer, and out-of-state defendants have 30 days. (Incarcerated defendants will still have 60 days.) The official Summons form is revised to reflect this.
New Service By Mail "Notice and Acknowledgement" Form – Under the Rule 4(d)(8)(B) procedure, a defendant can be served by mail with two copies of a "Notice and Acknowledgment" form. If the acknowledgement is not returned by the defendant within 20 days of the mailing date, the plaintiff must then accomplish service by other means and can request imposition of costs. The official "Notice and Acknowledgement" form has been revised.
Notice Requirement for Preliminary Injunctions – Rule 65 has been completely rewritten to match the 2009 revision of federal Rule 65. Currently, the same procedures apply for preliminary injunctions and temporary restraining orders. Either can be obtained without notice to the adverse party. The revised Rule 65 includes the federal rule's requirement of notice to the adverse party before a preliminary injunction may be issued.
30-Day Answer Period for All Defendants in District Court – District Court Rules 4, 6, and 10 also are revised to reflect that defendants will have 30 days in which to file an answer. The change applies to small claims actions as well.
The changes also include a clarification to Rule 30 stating that when a deposition is recorded by sound or sound-and-video, the deposing party is not required to provide a copy of the electronic recording to the other side so long as a written transcript is provided.
There also is a Rule 3 clarification requiring that a new case number be issued and a new filing fee paid whenever a dismissed case gets refiled. This does not apply to cases which are not dismissed but simply closed subject to reopening depending on further developments (e.g., in domestic relations cases).