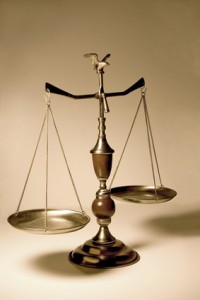 On May 24, 2012, the Arkansas Supreme Court released the 2012 Arkansas civil procedure rule changes (2012 Ark. 236). The changes took effect on July 1, 2012, and they include the following:
New "Proof of Service" Form – The "Proof of Service" section of the official summons form has been revised. The service form previously was not really intended to be used for service methods other than by sheriff or process server. The form now has language appropriate for most approved service methods, including by certified mail. Also the form now has check boxes for a process server or sheriff to indicate a specific method of service (e.g., by leaving it at the dwelling of the defendant with a resident who is at least 14 years old). (The various acceptable service methods are described in Ark. R. Civ. P. 4.)
Interlocutory Appeals to Protect Privileges – Previously, discovery orders usually could not be the subject of an interlocutory appeal. Now, under the revised Rule 2(f) of the Arkansas Rules of Appellate Procedure–Civil, interlocutory appeals of a Rule 37 order compelling discovery or an order denying a Rule 45 motion to quash production may be appealed immediately, as long as the appellant contends that the trial court's discovery order improperly failed to protect an asserted privilege. (The rationale is that if a trial court erroneously fails to protect such a discovery privilege, an eventual successful appeal after trial may be of little value.) It is within the discretion of the Arkansas Supreme Court whether to take the appeal. A new subparagraph (f) is added to Rule 26 describing the contents that should be in the trial court's order.
Trial Court Can Extend Appellate Record Filing Time if Needed by Circuit Clerk – Previously under Ark. R. App. P.–Civil 5(a), a circuit court could grant an extension to the 90-day deadline for filing the record on appeal only when the court reporter needed additional time for transcribing hearing(s). Under the revised Rule 5(b)(1)(E), the circuit court also can extend the deadline if additional time is needed for the circuit clerk to compile the record.