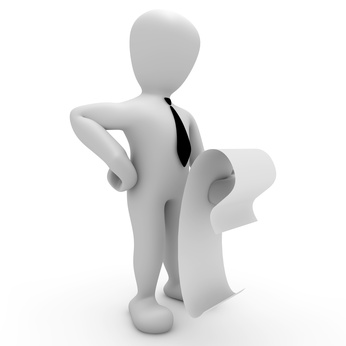 In Unimeks, LLC v. Purolite, 2012 Ark. 20, — S.W.3d —-, decided on Jan. 26, 2012, a judgment debtor argued to Pulaski County Circuit Court that the default judgment entered against it should be set aside because of an invalid summons. The debtor argued that the summons did not meet the requirements of Rule 4(b) of the Arkansas Rules of Civil Procedure because it did not bear a valid circuit clerk signature.
The circuit court denied the debtor's motion to set aside. The debtor appealed, and the case was certified to the Arkansas Supreme Court.
Rule 4(b) provides the following requirements for a valid summons:
The summons shall be styled in the name of the court and shall be dated and signed by the clerk; be under the seal of the court; contain the names of the parties; be directed to the defendant; state the name and address of the plaintiff's attorney, if any, otherwise the address of the plaintiff; and the time within which these rules require the defendant to appear, file a pleading, and defend and shall notify him that in case of his failure to do so, judgment by default may be entered against him for the relief demanded in the complaint.
The issue here is whether the requirement of a valid clerk's signature was met.
The summons served on the debtor had typewritten on it: "SCOTT PRICE, PULASKI COUNTY CIRCUIT CLERK." The name "SCOTT PRICE" had been marked out, and "Pat O'Brien" was written in by hand. There was a blank line for a "DEPUTY CLERK" signature that was not written on. The Seal of the Pulaski County Circuit Clerk appeared to the left of the signature line.
In support of its argument that the Summons was invalid, the debtor presented an affidavit from Pat O'Brien, the Pulaski County Circuit Clerk. Mr. O'Brien attested that his handwriting was not on the Summons. Moreover, he said the procedures in the clerk's office required that any deputy clerk signing his name must sign it: "Pat O'Brien, by (their name)." That was not done on this Summons.
The supreme court rejected the debtor's argument that the Summons was invalid. The supreme court noted the general rule that when the circuit clerk seal is present on an official document, a presumption arises that the accompanying signature is valid.
Thus, in this case, the affidavit at most established that office procedure was not followed. It did not establish that it was not signed by a deputy clerk, and it did not rebut the presumption of the signature's validity when accompanied by the official seal.
As such, the motion to set aside the default judgment was properly denied. The circuit court's order was affirmed.
Arkansas Judiciary link (pdf).
[Updated 2012-09-24, link corrected.]